Get Ready for Spring with these Simple Tips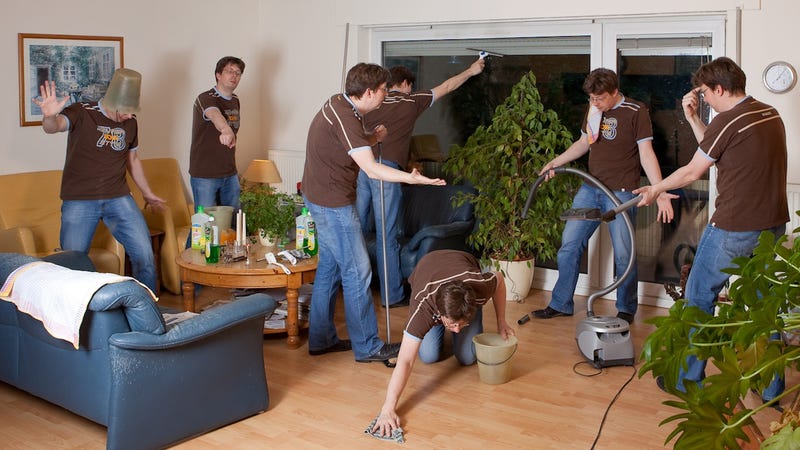 Open your window and let in the cool breeze. Spring is in the air! It's about time to get into the Spring groove of things and it starts with you cleaning out your home and brightening your closet. We have some tips to get you started, take a look.
Clean Your Home
Many people see Spring cleaning as a way to relieve stress and start the season a happier version of themselves. You want to pass the duster all over your home and make sure every surface is clean. Below we've recommended a few cleaning tools we know you would be happy that you bought:
Lighten Your Wardrobe
Spring cleaning does not end when your home is spotless. You also need to switch out your heavy winter clothes for something brighter and lighter. Look for more clothing that is made out of linen. Although you'll be wearing clothing that's lighter, we do recommend wearing layers. This gives you the freedom of removing layers when it gets hotter or adding layers when the temperature drops.
Below are a few fashion retailers that our cardholders tend to shop at during spring time. The best part is that when you purchase your spring clothing from the following retailers with your US Unlocked Card, you will be taking advantage of US-only sales.
Enjoy the Weather
After the cleaning is done and your wardrobe has been rearranged, you will be free to enjoy the weather. You can read a book while you relax under the sun. Or, you can throw on a pair of shorts and go for a 30-minute run. Below are some activities you can do alone or with friends and family:
Yoga
Hiking
Bike riding
Picnicking
Using the US Unlocked Card to Prepare you this Spring
Whether you are shopping online in the US for cleaning tools or Spring clothing, it's important to understand that many US retailers offer amazing sales. However, you need a trusted payment method at checkout. By using the US Unlocked Card at checkout, you are purchasing with a US-issued prepaid debit card with a US billing address. Also, by connecting to a US IP address over a VPN, you will appear to be from the US. Therefore, meeting the necessary requirements for accessing the US sales.